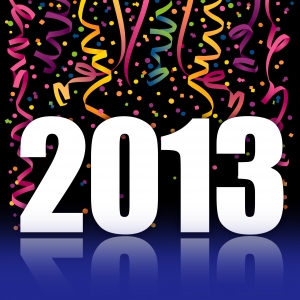 It's time to say goodbye to 2012 and hello to 2013.
Around the world, different cultures recognize the beginning of a new year with a variety of traditions.
In Spain, for example, it is customary to eat 12 grapes—one for each stroke of the clock at midnight.
In other parts of the world, cooked greens are commonly eaten to symbolize good fortune during the coming year. The Danish, for example, often include kale on their New Year's Eve menu, while Americans living in the Southern United States sometimes eat collard greens.
In such countries as Mexico and Greece, celebrants often bake cakes with special surprises inside.
As we enter this nascent (see definition below) year, you might consider recognizing it with a symbolic activity that will set a positive tone for the months ahead.
Speak your mind: Do you have any traditions that you follow when welcoming in a new year?
NASCENT: Just coming into existence, emerging, beginning to develop.