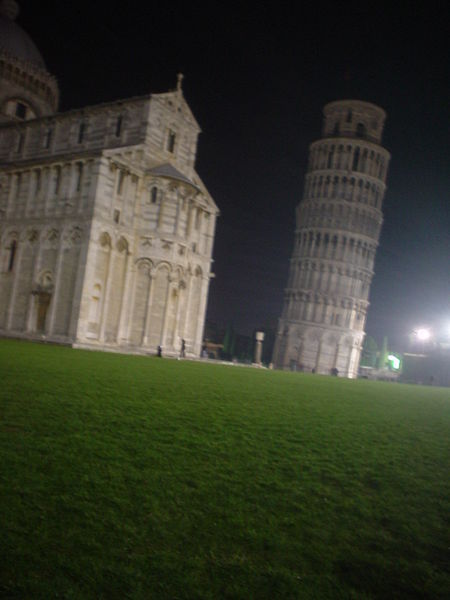 Completed in the late 1300s, the Leaning Tower of Pisa is an iconic landmark in Italy that attracts more than one million tourists each year.
The tower began to tilt during its construction due to the unstable soil it was built upon.
Since then, numerous efforts have been made to prevent the tower from toppling over.
Over time, engineers and architects have worked to implement ways to buttress (see definition and hear pronunciation below) the slanting tower.
However, many people have argued in favor of maintaining the tower's slanted appearance since that is what makes the structure so unique!
You can read other fun facts about the tower here: http://www.towerofpisa.org/leaning-tower-of-pisa-facts/
Cool word question of the day: Can you think of any creative ways to buttress the Leaning Tower of Pisa?
Buttress: To provide stability; to support physically.
Click here to hear a pronunciation of buttress.