The following esteemed experts serve as the Cool Word Club's Board of Advisers…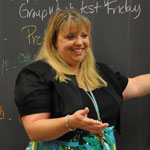 Heather Campbell is a recipient of the 2011 High School Teacher of Excellence Award from the National Council of Teachers of English. She is also the winner of the Outstanding Educator Award from the Ohio Council of Teachers of English Language Arts. A 10-year veteran of teaching, she currently teaches 9th- through 12th-grade English and journalism at Arlington Heights Academy in Cincinnati, Ohio, and is among the fewer than 3% of teachers nationwide who are National Board Certified. An article contributor to the Ohio Council for Teachers of English Journal, she has also presented at professional conferences and workshops. "I love learning and love to share that enthusiasm with my students," explains Ms. Campbell. "I try to meet each of them where they are and stretch them through exploration in reading, writing and speaking." A self-proclaimed "horse lover," Ms. Campbell's favorite word is "equine.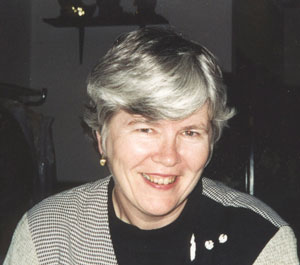 Bonnie Kunzel, an avid reader and lover of books, is the past president of the Young Adult Library Services Association (a division of the American Library Association). Currently a freelance youth services consultant, she presents seminars on classic young adult literature around the country for the Bureau of Educational Research. Ms. Kunzel worked for 15 years as a young adult librarian in the state of New Jersey, finishing her career as a Youth Services Consultant at the New Jersey State Library. During that time, she served on the executive board of the New Jersey Library Association, was a founding member of the Garden State Teen Book Award Committee and was named 2006/2007 Librarian of the Year by the New Jersey Library Association. She has published several articles or book chapters and authored or co-authored six books, including The Teen-Centered Book Club and Fluent in Fantasy: The Next Generation, both published by Libraries Unlimited. She is the co-editor of The Continuum Encyclopedia of Young Adult Literature, published by Continuum Press. Ms. Kunzel's Web site is www.BonnieKunzel.com.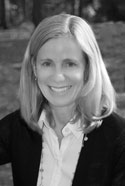 Pamela Pik is the owner of Pamela K. Pik College Consulting in Darien,
 Connecticut. As an educational consultant, she guides college-bound
 students (and their parents) through all aspects of the often 
complicated and stressful college-application process. Ms. Pik works
 closely with students to help them identify and research colleges that 
best match their academic strengths and extracurricular 
interests…suggests methods to best prepare them for standardized 
college testing…and gives feedback on their college-application 
essays. Along with these services, she provides an overall career
 assessment to help ensure that students' college choices will 
appropriately prepare them for their professional goals. Ms. Pik holds 
a Certificate in College Counseling, awarded through the University of
 California, Los Angeles, and is a member of the Independent
 Educational Consultants Association. Prior to her college-consulting
 work, she held positions in marketing and financial management at 
TIME, Sports Illustrated and PEOPLE magazine. Ms. Pik graduated from
 Stanford University and holds an MBA from Dartmouth's Tuck School of 
Business. Two of her children currently attend the University of Virginia. Ms. Pik's website is www.pamelapik.com. Her favorite word is "serendipity."