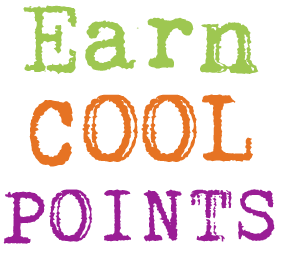 Cool Word Club Members can earn Cool Points based on their activity on our website!
Prizes
Every three months a $50 Amazon gift card will be given to the member with the most points earned!
At the end of the year in December, we will give away a Kindle Fire! The member with the most points wins.
Please note that a member cannot win more than one time a year for the quarterly prize, but can keep accumulating points for the Kindle Fire giveaway at the end of the year! Each year, the points are reset to 0 and the contest starts over for a new chance to win!
Points System

How to Check Your Points:
It's easy to check your Cool Points! After you log in, on the left in your dashboard, there is a Cubepoints tab. Click this tab to see your points earned.
Good luck and let's earn some Cool Points!